Send Inquiry
Offering cost-effective and technically sound Gear Pumps, Helical Gear Pump, Stainless Steel Gear Pumps....
About Us

Flow Trans Pump Industries performs a thorough engineering work and comes up with advanced pumping solutions. Established in 2014, we have a wide experience in the field of Rotary Positive Displacement Pumps, Helical Gear Pump, Stainless Steel Gear Pump, Heavy Duty Gear Pumps and allied products. We have showed a rapid growth and development in the Rotary Gear & Lobe pump design & engineering field. With a perfect range of Rotary Gear & Lobe Pumps and excellent services, we suffice the needs of numerous industries. Our products find applications in industries like chemicals, pharmaceuticals, printing, paint, food & drinks, polymers, and more.


most popular products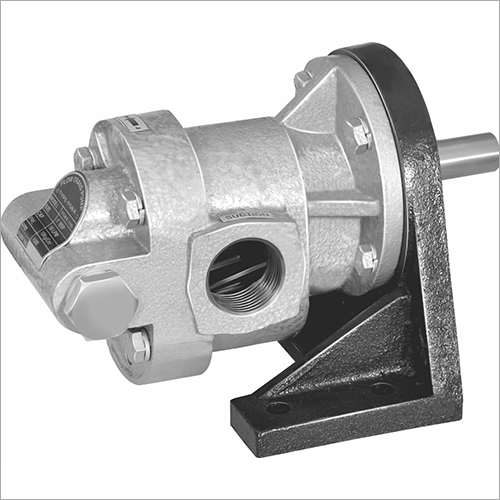 We serve our clients with a wide array of Flange Mounted Gear Pump in the market. It is tested on different parameters to make sure that it stands high on quality, performance, easy installation, efficiency, durability and a long service life.

We have quality products such as
Helical Gears Pump, Lobe Pump and Loading & Unloading Pumping Skid.
All these are based on current industrial norms and global standards. They fully meet the requirements of our clients with their rugged & compact construction, proven performance and efficient transfer. Our product range shows a perfect mix of craftsmanship, core engineering and graded materials. Also, we keep up with different capacities, types, materials and specifications.
Applications
We serve for many industrial applications, and meet exacting pumping needs of our customers from different industries. The applications we serve are tabulated below:
Industrial

Oils
Chemicals
Asphalts
Paints
Polymers
Sludges
Bitumen
LDO/HFO/FO
Glue
Inks

Sanitary

Beverages
Bakery
Candy
Canned Food
Cosmetics
Cream
Dairy
Drugs
Flavoring
Syrup
Our Values
We have some core values that define our business policy and work culture. They help us in doing the right for our clients, partners and employees. By following the values we have set a trustworthy point in the market of Gear Pump, Lobe Pump and other allied solutions. They comprise:
Work towards quality trust and responsibility
Full customer satisfaction
World-class standards
Progressive and creative production activity
Use of latest technologies and effective procedures.